Ruth Dingess - Patient Story
Mitral valve repair, a-fib procedure provide long-awaited relief from fatigue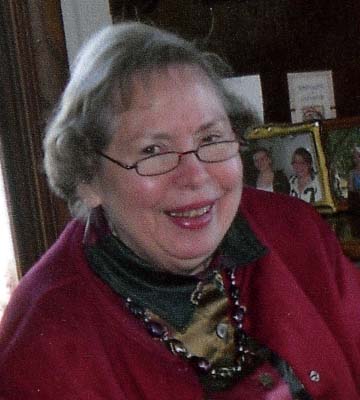 In 1953, Chicago native Ruth Dingess was diagnosed with endocarditis, a condition that causes inflammation of the inside lining of the heart chambers and valves. Only 16 years old at the time, Dingess spent nearly two months in the hospital receiving penicillin and getting used to walking again after becoming so weak from spending so much time in bed.
Upon finally going home after her long stay in the hospital, Dingess was finally feeling better, but her condition did not allow her to participate in activities that required much physical exertion because she became tired and weak. This proved to be something Dingess would have to deal with for more than 55 years.
"When I got out of the hospital I became the Little Engine that Could – 'I think I can, I think I can…' – because I always had to put my mind to everything I did," said the now 75-year-old Irma, Wis. resident. "I would start doing something until I got tired, stop to rest, and then complete the cycle all over again."
Dingess learned to deal with energy deficiencies because she was determined to be there for her two sons. She also found work as a teacher and a computer programmer, two careers that allowed her to pace herself physically. It wasn't until 2008, at age 72, that Dingess' condition finally got to the point where her health was in real jeopardy.
In May, she went to the emergency department because she couldn't breathe. After some tests, Dingess was referred to Aspirus Cardiovascular Associates, where doctors monitored her heart for nearly two years before surgery became inevitable.
"It became such a struggle to do anything around the house and I had difficulty walking from the car to the store," Dingess said. "Finally my doctor said my heart was at a point where if I didn't have surgery there would be muscle damage to my heart."
In Sept. 2010, Dingess underwent a pair of heart procedures during the same surgery at the Aspirus Heart & Vascular Institute. The first procedure was to repair her mitral valve and the second was a Full Maze, a surgical technique used to treat a condition called atrial fibrillation. After surgery Dingess could tell an immediate difference. She had more energy and just felt better in general.
Prior to her surgery, Dingess said she would feel her pulse and it would race for a little while and then seem to almost stop. Now, she doesn't experience that at all and is off all anti-arrhythmic medications. She also no longer requires a cart to walk with in stores.
"All I knew was that without the surgery, I probably wasn't going to be around very long, but now I feel like I have a bit of a future," she said. "I used to lie down and wait for my energy, but now if I lie down I think 'What am I doing, I should get up and do something' because I don't feel exhausted."